Lindenberg 28 Hull #3 - Fast Lane
Owned by Sherry Beckett - Satellite Beach, Florida 2000-2007
Life in the Fast Lane...
it doesn't get any better than this!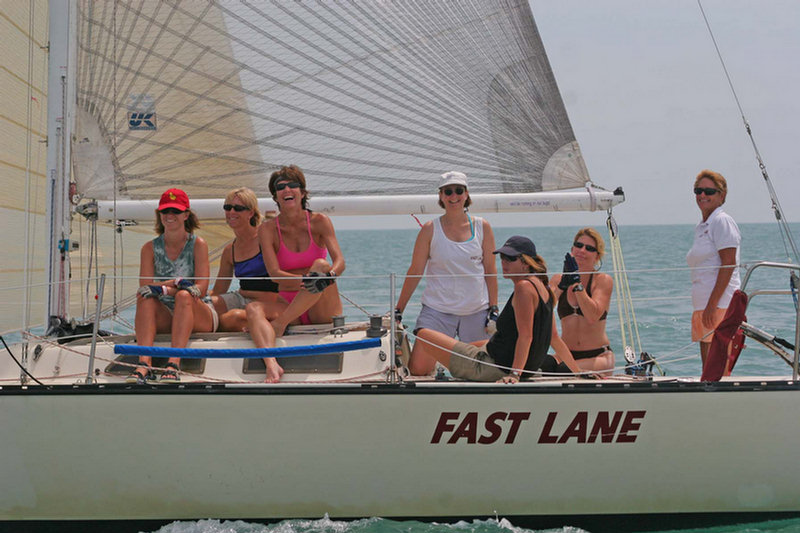 ECSA Mermaid Regatta 2006
Spring Regatta Crew 2002
(L-R): Sherry, Cheryl Schmitz, Jim Yates, Jen Yacavone, Floyd Bryan, Winnie Lambert
History
Sherry Beckett (now McCampbell) bought Fast Lane as a near-derelict in 2000, renovated it, and raced it actively until 2007, when she sold Fast Lane to Will Garvey and Phil Scalise. See original renovation photos on the 2000 page.
Fast Lane's original owner was Herb Shipp of Merritt Island. He race in East Central Florida for a number of years, with a keen rivalry against sistership Five Speed, sailed by Gary Smith. They won the Kahlua Cup one year (a big deal). Herb donated Fast Lane to Fla Institute of Technology in about 1996.
More Photos under Individual Years