Yesterday we took a break from 'getting ready' to go to Panama City.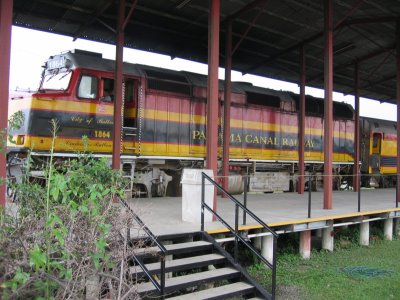 It was partially a sightseeing trip, partially to go 'collect' 2 of our line handlers (Ron and Dorothy Sheridan) and partially to get a few things in Panama City.
Though taking a bus is the cheapest way... The bus departs once an hour from the Colon bus terminal near the marina, and only costs $2.50 for a luxury A/C bus with movie.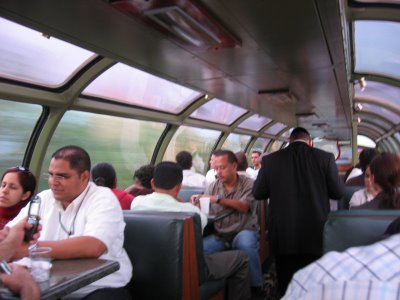 We opted to take the train. The train makes a round trip from Panama City daily, leaving Panama City about 7am and returning from Colon at 5:15pm. We originally thought is was totally a 'tourist train', but found out that it has a practical purpose. It brings workers from Panama City to Colon, primarily staff of the Free Trade Zone. Apparently the employers lease cars on the train to bring their workers back and forth.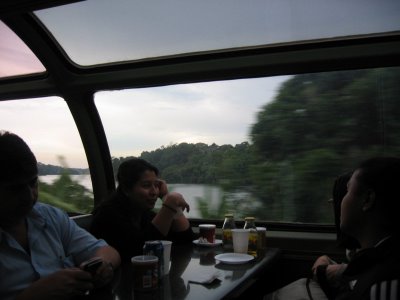 Only one car on the train is for the tourists, a nice observation car. It fills up quickly, so we were glad we got there early (about 4:45pm). It was a nice 1 hour ride to Panama City.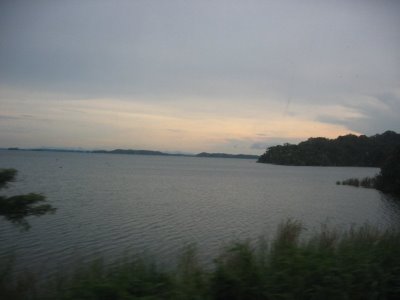 Gatun Lake from the Train
We stayed overnight in La Estancia, a small bed and breakfast situated in what used to be Officers Quarters on Ancon Hill. This is a nice setting, close to the city, but away from the city. At $70 it is a little higher than we usually choose to pay, but breakfast was included and it was really a nice place (hot water, very good beds, nicely kept). There were birds and monkeys in the trees.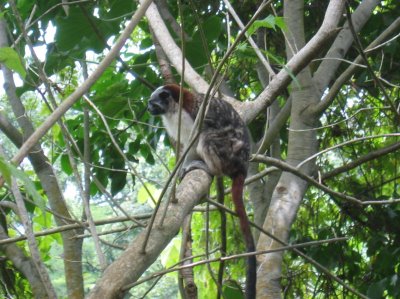 Dave and I did some running around in Panama City early in the morning. When Ron and Dorothy arrived, we all headed out to Miraflores Lock to have lunch and see the museum. We also got to see a ship transiting the lock.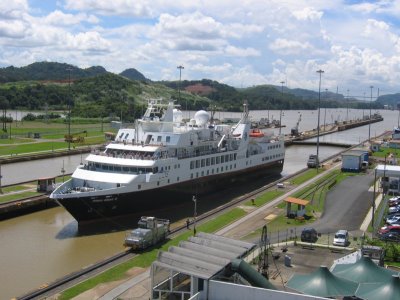 Labels: PanamaCanal, PanamaCarib, PanamaPacific