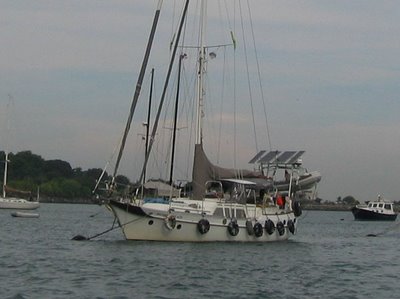 With 4 cameras aboard, we took about a billion pictures yesterday and today. I will post a few very soon.
But we are now on a mooring at Balboa Yacht Club in the Pacific Ocean. Yahoo!
No problems on the transit (other than getting very wet handling lines). We had good advisors (one last night and one today).
Thanks, Nicki... great job posting. Sorry about the raindrops on the camera... it poured rain the whole time we were in the Pedro Miguel & Miraflores locks. (and quit just as we pulled out of the locks).
Crew is celebrating. More tomorrow!
Labels: PanamaCanal, PanamaCarib, PanamaPacific