Leaving Tomorrow! (Friday)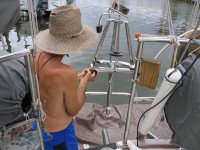 Yes, we really are going to do it... soon.
The freezer is behaving nicely and full of food.
The Monitor wind vane is mounted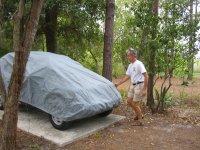 Dave's car is parked in Clermont at his friend Jim's house.
More Photos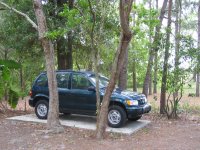 The home phone is turned off, and newspaper delivery canceled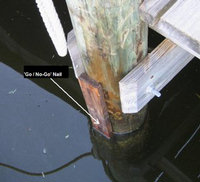 The water level has dropped about 6 inches
Looks like we're going to pull out of here tomorrow morning some time!
We could have made it out of here today, but it's blowing like stink, so we're stalling a little and watching the forecast. We can spend a day or two inside the waterway before the high winds will impede us, so our plan is to head south to about West Palm and wait for winds in the 10-15 kt range, to make an outside hop down to the Keys. Hopefully that will be Mon or Tue.
Labels: Satellite Beach FL