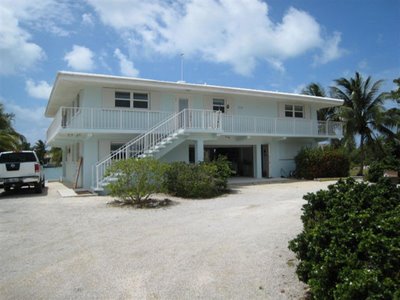 Well, we're not back in Costa Rica yet.
We made a last-minute decision to delay our return for another 2 weeks, so we could help the family sell our Dad's house in the Keys. So Dave and I are temporarily in Marathon meeting with Realtors, Lawyers, Lawn Maintenance guys, etc, trying to get the house on the market.
The house is beautiful after my brother Jimmy's construction company, Cupecoy Construction, completed a renovation. It's a shame to sell it now! But no one in the family is inclined to either live here, or take over management of the property as a rental.
Anyone looking for a great waterfront home in the Keys, with a dock, check out the website: http://www.sombrerowaterfront.com
The website is still under construction, but should be finished within the week.
I think we'll be in Marathon through about Dec 22, and then head back to Melbourne for Christmas.
We have reservations to fly back to Costa Rica now on Dec 30.
Labels: USA 2008