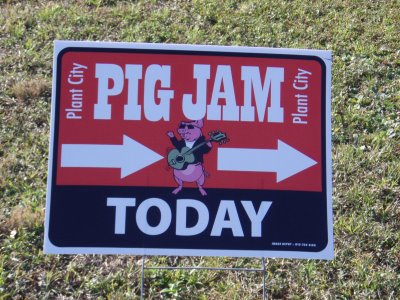 We have been doing a lot of stuff since we got back...Madly running to and fro to doctors and West Marine and Walmarts and eBay. We were scanned, prodded, poked, analyzed, and innoculated last week. But we managed to break away for a day at the Plant City Pig Jam.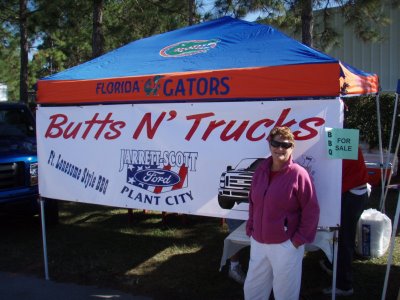 Some of Dave's Naval Academy friends were having a mini reunion in Orlando. One of the guys is a videographer for
BBQTV
, and was going to be at the Pig Jam filming the BBQ teams. So he told us to come on down and we could hang out in the judging area. We learned a lot about BBQ competition judging, and got to experience the 'grazing table'.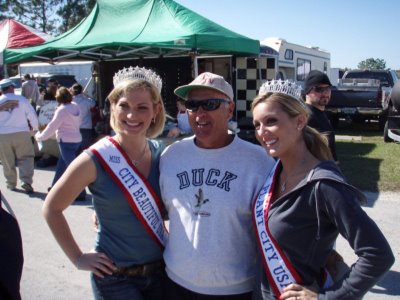 Jim Neale with the Plant City Babes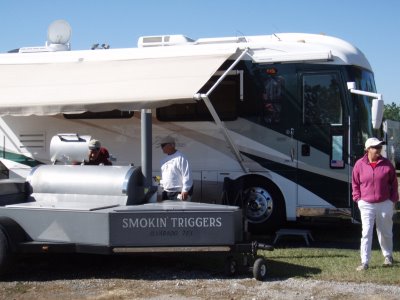 All the Way from Alvarado Texas with Custom Smoker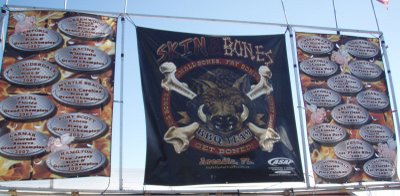 These Guys are SERIOUS about their BBQ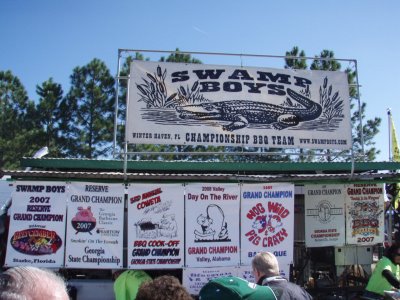 Labels: USA 2008