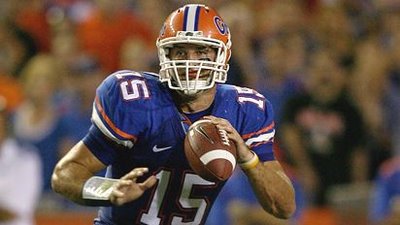 No, this doesn't have anything about traveling in Panama.
Sometimes, we revert back to old patterns (especially during college football season).
Thanks to the internet, we were able to hear the Gator Radio Network tonight and listen to the Gators beat Miami. On ESPN.com we were also able to monitor the play-by-play on the FSU game and get updates on the USF/UCF game.
For the purpose of football, we really wish we were back in the Rio at Catamaran Marina, where Kevin maintained about 3 satellite dishes with U.S. based programming and the NFL and NCAA game packs. We could get every game there.
Dave is really proud of the 69-0 score that FSU racked up (against West Carolina Junior College). Hopefully it's a sign of better days for FSU. They struggled painfully last year. So much so that even THIS Gator fan was feeling bad for them.
Here in Panama, the satellite dishes only bring in Latin American versions. ESPN big games are soccer, not football.
Labels: USA 2008